We make our Tava Rotis are roasted on both the sides on the Tava with no exposure to open fire. They are slightly thicker than the phulkas, thus are recommended for immediate consumption. They don't necessarily puff up like the Phulkas, so this ensures that the moisture remains inside the chapati while it's heated and thus ensures softness.Nutritious, Healthy, Hygienic
Tava Rotis are also nutritious and healthy. A single Tava Roti is approximately only 80 calories and hence many nutritionists advice eating Rotis, Phulkas or Chapatis daily. We make our Tava Rotis with 100% Whole Wheat Aata (flour), so there's no compromise on health and nutrition. We don't add any preservatives or food colour or soda to any of our preparations.
Our Tava Rotis are not anything like the readymade (frozen) chapatis or readymade Rotis that come in a packet. Nor are they like what you would find at a canteen or a mess or in a daily tiffin service (often dry, stale and unhealthy). Nor are our homely, soft Tava Rotis in any way comparable to the Rotis that you might order from a restaurant.Why do we say that? Firstly because at Your Home Food, Tava Rotis are freshly made once we receive the order, so they are always fresh. Always.
Secondly, because our Tava Rotis are supple, fresh, homely, wholesome and soft – all at the same time.
Cuisine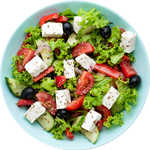 Healthy
Marathi