Moong dal (Vigna radiata) are tiny green beans that belong to the legume family. Since ancient times, they have been cultivated. Originally from India, mung beans also became popular in other parts of Southeast Asia. This bean has a mildly sweet flavour and is available as either fresh sprouts or dried beans.
Moong or green gram is a small ¼-inch, round, olive-green bean that is mustard or off-white coloured inside. The beans have a sweet flavour, soft texture, and are easy to digest. Green gram is available in many forms including whole, split, de-husked (yellow) and ground.
Moong dal is rich in high-quality proteins with high digestibility and is an excellent source of carbohydrates, vitamins, minerals, fibre and essential fatty acids.
Cuisine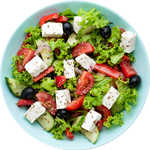 Healthy
Marathi
South Indian
Other