Chicken keema is a simple and easy to make Indian dish with chicken mince, onions,tomatoes, spices and herbs. Minced meat known as keema or qeema is used to make various dishes like curry, paratha, samosa, sandwiches, cutlets or keema balls.
Keema Pav — spicy mutton mince slow cooked with spices and loaded between buttered pav — is one of Mumbai's iconic street foods, right up there with vada pav, misal pav, pav bhaji, omelette pav, anda burji, and bun maska.
The word 'Keema' is believed to have been borrowed from the Turkish word 'Kıyma', which means minced meat. Keema was a popular breakfast staple in the Awadhi cuisine during medieval India. It was an age when the royal families took their culinary affairs almost as seriously as their administration.
Cuisine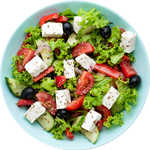 Healthy
Other